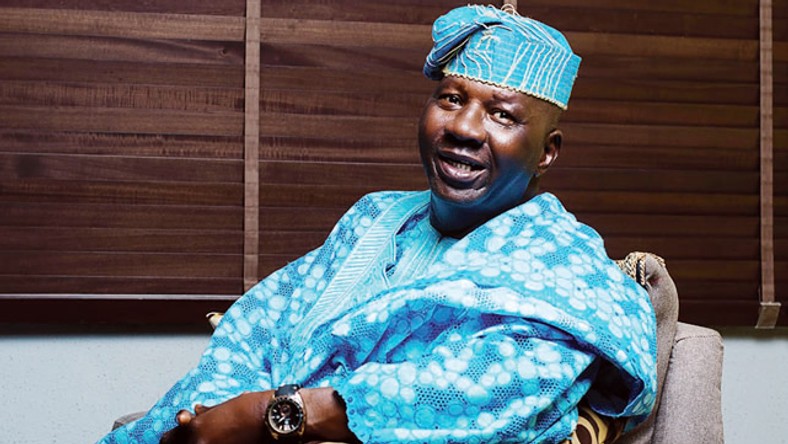 The Nollywood Actor and a comedian
Baba Suwe
has finally traveled out of Nigeria for the United States, for his medical treatments.
Ara news
understands that the actor's trip to united state comes after some funds were raised on his behalf to treat him chronic diabetes.
A friend to the actor and supposed spokesman, Yomi Fabiyi announced that Baba Suwe traveled abroad for medical treatment on Saturday, April 20.
Yomi Fabiyi disclosed that he was accompanied by his son, Sola Omidina and went ahead to thank everyone that came to the aid of the actor when news of his ill health broke out.
In his post, Yomi Fabiyi wrote; "Happy Easter to you all. Of course, before this season of love, enormous and rare love is being shown to the veteran actor and comedian Alh. Babatunde Omidina. With your help and love, Baba Suwe traveled out in company of his son Sola Omidina to the United States of America yester-night 20th April, 2019 to complete his medical treatment.
I must add that the Federal Ministry of Health through the Lagos University Teaching Hospital(LUTH) were able to stabilize him in order to make the long haul with little or no acute discomfort.
On behalf of Baba Suwe's family, his colleagues, friends, TAMPAN movie association worldwide, I humbly register an undiluted appreciation to each and everyone for this wonderful show of love. Thank you once again to our dear mother, Rev. Mrs Esther Abimbola Ajayi for footing the air tickets.
Depending on the treatment and prospective out-patient appointments, Baba Suwe should be return to the screen hale and hearty before the last quarter of the year. He will be treated in a hospital in Rhode Island, USA.
We owe this to God and you, I mean you that did one thing positive or the other to get him thus far. Thank you all for being there and thank you for humanity. Happy Easter and Enjoy your holiday."